Iceland is becoming an increasingly popular destination for travelers all around the world. If you have ever considered visiting Iceland you probably already heard of the famous Golden Circle Tour.
The Golden Circle Tour is an approximately 300 km long route, a circle basically, starting from Reykjavik into central Iceland and then back. It's a very popular route so you'll be pretty much surrounded by tourists along your journey. Along the way you'll find beautiful waterfalls, geysers and the amazing Thingvellir National Park.
The roads are well maintained for any season and there are plenty of tours options to choose from. Normally, if you book the Golden Circle tour by bus, it costs between 60 and 100 euros.
Today I want to share with you our Golden Circle Tour adventures and why we chose to make it by ourselves, by car.

To be honest, renting a car in Iceland can be pretty expensive. The first thing you want to do is to pre-book it online. We booked a 7-seater at Sixt, directly from the airport, for our entire stay.  This way you can have it for a slightly cheaper price. Gas is also more expensive than in other European countries (like any other product here). You'll usually get a discount card on your car's keychain. We only refueled at one of the two gas stations which had discount.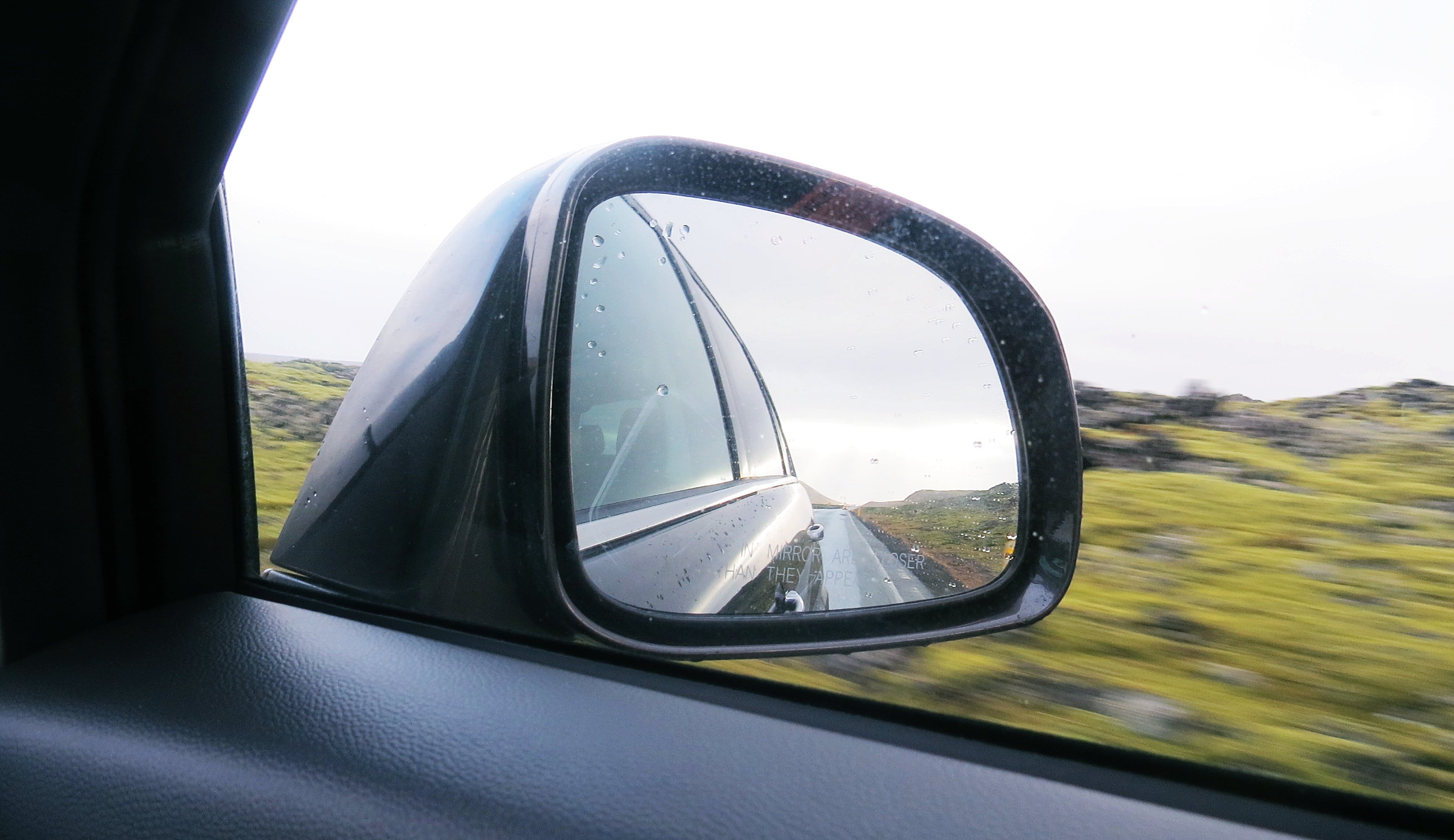 You get to stop wherever you want and whenever you want. And believe me, you'll want to stop very often.
You can stay as much (or as little) as you'd like at any location.
You can visit all of the points in the national park. (Which you wouldn't be able to visit if you are to take the bus. The bus only takes you to a few of them. We would have missed one of my favorite sights, the Oxararfoss Waterfalls)
It can be cheaper. We were a group of 6 so we split the car rental and gas costs. It ended up being cheaper than the Golden Circle Tours agencies had to offer us.
There are a few very popular destinations that you need the see along the G. C. Tour, but you can obviously stop any time you want.
Thinglevir National Park – is an UNESCO World Heritage. It's a pretty big area and there are lots of places you can stop for. Find the map with all the attractions and choose the ones you want to see. There are tourist routes guiding you through each point. You can literally spend hours there and walk a few kilometers. We chose to visit the Silfra Fissure, which is a crackbetween the North American and Eurasian continental plates. It is the only place in the world where you can dive or snorkel directly between two continental plates. We also chose to visit the Oxararfoss waterfall.
Strokkur Geysir – is one of the largest geysers in the area and it's the only one that is currently active. There are also lots of small, inactive geysers people like to throw coins in, which by the way, I don't recommend you'd do that.
Gullfoss Waterfall – is one of the most popular tourist spots in Iceland. It's a huge waterfall that looks like the Niagara falls (that's what they say, I've never been to the Niagara Falls)
Kerio Krater Lake – Is composed of red rocks which look amazing in contrast with the deep blue color of the water.
The weather can be unpredictable so make sure to have some hiking boots on, a rain jacket with a hood and some waterproof pants would also be advisable to wear. The good thing when traveling by car is, that you can bring spare clothes or shoes with you.
If you have time, you can stop along the way at Laugarvatn Fontana– A Spa & Wellness center built on natural hot springs. But keep in mind that nothing compares to the Blue Lagoon in terms of Spas.
Want to read more about our trip to Iceland? I even filmed a vlog – check it out!
What to pack for Iceland Itinerary