On Thursday we had lots of things planned, now that I'm thinking about it. We started our day by visiting the Sao Jorge Castle we didn't get to visit the day before. It has a beautiful view over the city, a lot better than the view from the Santa Justa Lift. The streets around the castle are exactly the way you'd imagine Lisbon's streets to be. Narrow, with clothes hanging to dry, some are even arranged by color.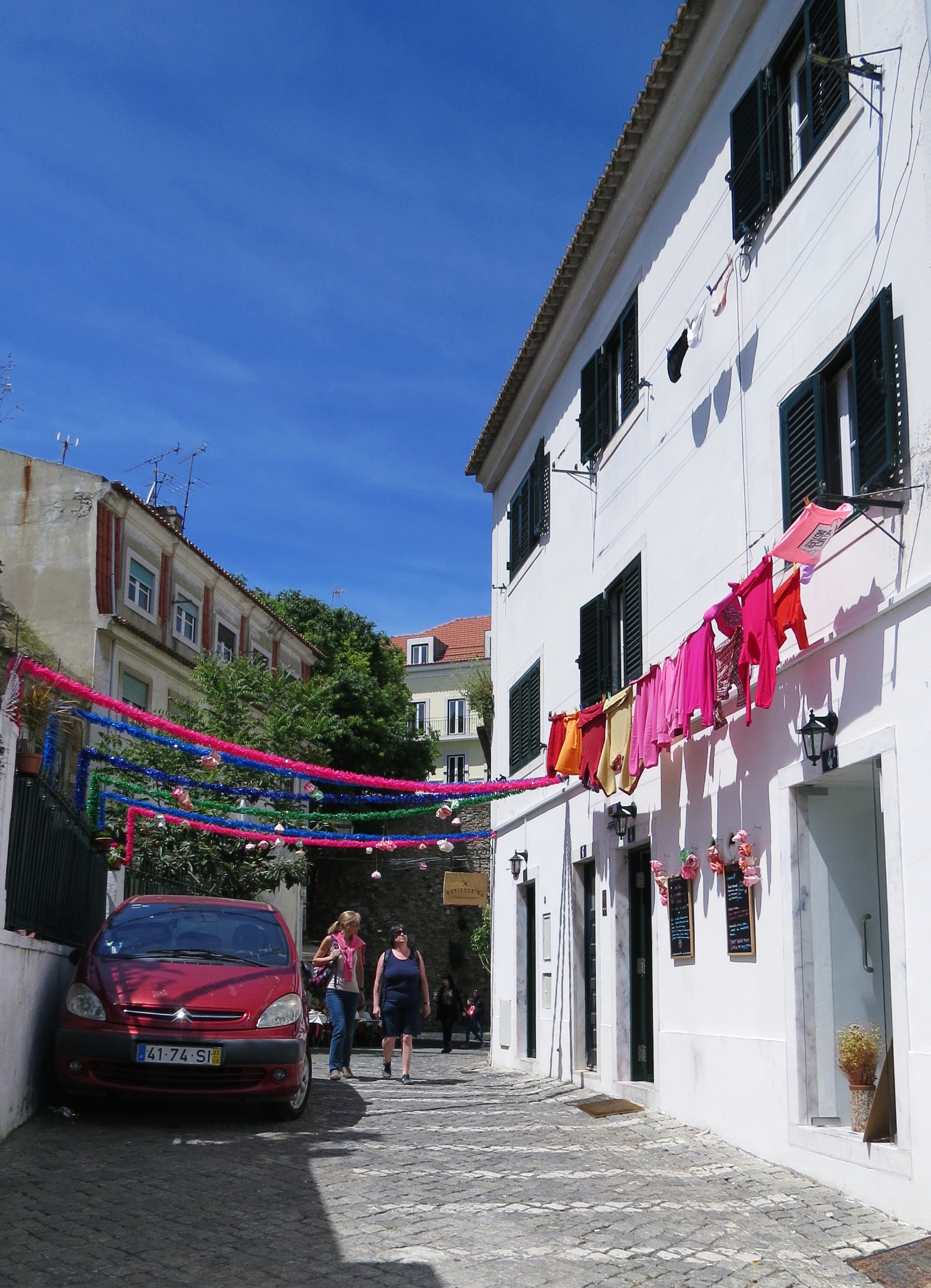 We spent the second half of the day in Belem, which is 5 km away from Lisbon. We wanted to visit the Belem Tower but we arrived a bit too late and it was closed. What else can you do than to go eat some famous Pasteis de Belem?
We spend the next day shopping at the Colombo Shopping Center and around the city center. Our last day in Lisbon was spent on the beach, with our toes in the sand, watching one crazy child playing in the 12 degrees cold water. The boys went to a Benfica game. I ended the vacation on Sunday, exactly the way it started: with camarao.